DMCI Homes Prisma Residences - Your Perfect Address in Pasig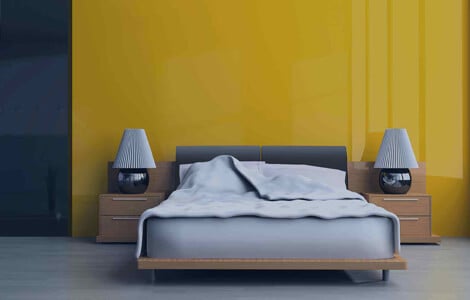 Location, location, location! What's more exciting than owning an elegant unit at DMCI Project Developers Inc.'s Prisma Residences? It is the most important decision you could make to fulfill your goal of investing your hard-earned money on a prime condominium unit with a perfect address.
DMCI Project Developers Inc. is the Philippines's pioneer recipient of the Quadruple A contractor's license - an upgrade given by the Philippine Contractors Accreditation Board (PCAB) of the Construction Industry Authority of the Philippines (CIAP) under DTI to deserving builder-developers. With the license comes the opportunity to be invited to foreign bids.
DMCI Project Developers Inc. aims to deliver quality projects, like Prisma Residences, not just to ensure a great life experience in DMCI Homes that is stress-free but also to give you a lifetime commitment to sustain such promise. By providing you with a home, peace of mind, and sustaining a thriving, living and growing community, DCMI comes to full circle in servicing happy and satisfied condominium unit owners.
Prisma Residences are twin towers neatly tucked away as part of a 20,380 square meter land development that is strategically located on the crossroad of two major central business districts in Metro Manila. The DMCI Project Developers Inc.'s identical towers is being built along Pasig Boulevard, a major Pasig City thoroughfare that connects Shaw Boulevard in Ortigas Business Center to C.P. Garcia Avenue (C-5 access road in Barangay Bagong Ilog) towards Bonifacio Global City, a world class business community in the city of Taguig.
With an architectural theme of modern tropical to match a vibrant lifestyle, DMCI Project Developers Inc.'s Prima Residences stand tall in delivering a masterfully planned community with the convenience and ease of getting things done in your daily grind. The Ortigas Business Center and Pasig City commercial hubs, like the Capitol Commons and Greenfield District, are just some 10 minutes away from Prima Residences by public or private transport. Bonifacio Global City and some world-renowned establishments and shopping centers within the vicinity is just a 15-minute drive away from your comfortable unit at any of the twin towers of Prima Residences.
International schools like Treston International College, Academy of International Culinary Arts, Domuschola International School and International School Manila are all within 2 to 5 kilometer proximity radius. Likewise, Lourdes School of Mandaluyong, Rizal High School, St. Paul College and the University of Asia and the Pacific can be reached within 5 to 20 minutes.
Other than the Rizal Medical Center which is adjacent to Prisma Residences, the Pasig City General Hospital, St. Luke's Medical Center Global City, The Medical City and Victor R. Potenciano Medical Center are the nearest hospitals to run to in case of medical emergency.
Prisma Residences have two identical towers with 42 levels dedicated to spacious 1-bedroom (28-34 sqm), 2-bedroom (56 sqm) and 3-bedroom units (83.50 sqm) and a 6-level basement parking to accommodate a hundred or more vehicles at any given time. Every unit, like yours, has a balcony to enhance DCMI's Lumiventt Design Technology, an innovative light and air systemic inflow design that allows fresh air and natural sunlight to breeze through the building structure and individual residential condominium units. All units are installed with a fire alarm and sprinkler system and have provisions for metered utilities, phone lines and cable television
DCMI Homes, the multi-awarded property developer of Prisma Residences, is always a step ahead in the industry and its numerous satisfied condominium unit owners, like you, as it continuously builds and develops comfortable and affordable residential units in prime addresses combined with the sophistication of condominium living and vibrancy of your lifestyle preferences.
DMCI Homes' condominium projects have spacious units and bountiful amenities make them one of the leaders in the industry. Coupled with a real strategic location is an irresistible offer of affordability and the inviting building design – Lumiventt which allows lighting and natural ventilation of the building and 3-storey openings at the front and back of the building also functions as excellent view decks.
Your investment in a Prisma Residences condominium unit rewards you with an exclusive and distinctive lifestyle, 5-star amenities and facilities and convenient access to anything and everything, 24 hours a day, like dining places, markets, malls, leisure and recreation destinations. Prisma Residences condominium unit owners, like you, can enjoy the three cool pools - a lap pool, a lounge pool and a kiddie pool.
Urban living combined with a relaxed ambiance is made comfortably possible with the luxury of utilizing open spaces, gazebos, a basketball court and a centralized fitness area for wellness exercises, a palm deck, and a children's playground. A multi-purpose function hall, an audio-visual room, a sky lounge, gaming areas are also available for intimate parties and events.
The energetic and vibrant lifestyle you would experience at Prisma Residences is enhanced with more provisions for individually metered cable connections and utilities. High speed elevators lead you directly to your floor. The condominium twin towers' exclusive building structure design is developed to give condominium unit owners, like you, a semblance of nature and quiet atmosphere where relaxation is relished with unobstructed city views at the Sky Patios as pocket garden atriums conveniently positioned in every five levels, breezeways and single loaded corridors that all contribute to creating a vibrant and happy environment.
A well-lighted electrified perimeter fence, a guarded entrance gate, CCTVs in common areas and 24 hours / 7 days a week roving security are all in place to complete the high-priority security measures for the benefit of condominium unit owners, like you. Other building features include fire exits and cabinets, mailboxes, garbage rooms, landscaped atriums, passenger elevators, provisions for CCTV and an artfully designed reception lobby.
Whether you are a young professional making your way up the ladder of complete independence, an established individual with family members wanting to experience simple condominium living, or an investor who wants a fast return of investments, Prima Residences is truly the right choice with a reasonably-priced prime property in a prestigious address.
Let your energetic lifestyle unfold while living amidst Pasig City's bustling community and come home to a serene ambiance in the confines of your luxurious modern tropical haven. With functional first-rate amenities, lush greenery, a vibrant community and a spacious condominium unit in a prime location, would you ask for anything more? Stay and live your life the way you want it only at Prisma Residences, your luxury home in the middle of it all.
PRISMA RESIDENCES AT A GLANCE
Location: Pasig Boulevard, Barangay Bagong Ilog, Pasig City
Tower A – Astra – 42 residential levels, 6-level basement parking spaces
Tower B – 42 residential levels, 6-level basement parking spaces – completion in Year 2022
Unit Sizes
1 Bedroom – 28 -32 sqm
2 Bedrooms – 56 sqm
3 Bedrooms – 83.50 sqm
Amenities /Facilities
• Wi-Fi ready indoor amenity area
• Water refill station
• Water features
• Utilities
• Underground cistern
• Swimming Pool Complex – lap pool, lounge pool & kiddie pool
• Sky Patios and open landscaped central atriums in every 5 floors
• Sky Park
• Sky Lounge
• Single Loaded Corridors
• Sewage treatment facility
• Security
• Provision for individually metered utility and cable connections for each unit
• Property Management Office
• Pocket gardens
• Play area for children
• Overhead water tank
• Roof Deck
• Mail room
• Lounge areas
• Lighted perimeter fence
• Laundry station
• Landscaped gardens
• Jogging path
• Individual mailboxes
• High-speed elevators
• Fitness gym
• Fire sprinkler and fire suppression system at hallways
• Fire hoses at the hallway near stairwell
• Fire exit in both wings
• Fire detection and alarm systems in common areas and individual units
• Entrance gate with guard house and car barriers
• Electrified perimeter fence
• Distinct Architectural Theme : Modern Tropical
• Clubhouse with bar, function rooms, karaoke room and view deck
• Centralized garbage disposal area
• CCTV cameras at strategic locations.
• Breezeways
• Biking path
• Basketball court
• Badminton courts
• Back up power in common areas
• 24-hour roving security guards, 7 days a week
NEARBY LANDMARKS
Educational Institutions
• STI College Shaw
• St Paul College Pasig
• Schools / Learning Centers
• Rizal High School
• International School Manila
• British School Manila
Hospitals / Medical Centers
• The Medical City
• St Lukes Medical Center Global City
• Rizal Medical Center
Places of Worship
• St Pedro Calungsod Chapel
• Nuestra Señora de Gracia Parish Church
• EDSA Shrine
Commercial Hubs
• Market Market
• Bonifacio High Street
• The Fort